G I L L I A N M A T H E S O N

W R I T E R / D I R E C T O R


With a background in history and a few years spent in Asia, Gillian Matheson the filmmaker could be described as a late bloomer. Having spent all the rec. room time of her youth pretending to customize vans instead of playing with a camera, she has certainly been making up for lost time since the purchase of her first video camera at the age of 23.

After working as a camera assistant in the film industry for a few years, Gillian could no longer silence the call to tell her own stories on celluloid, completing her first 16mm short film, Vagina Dentata in 2001. She was recently awarded the Direct Joy Award for Most Promising New Director at the Atlantic Film Festival, for her second film, Driven (2004). She is currently developing a new short called, Alienation, a tasty mixture of live action and animation.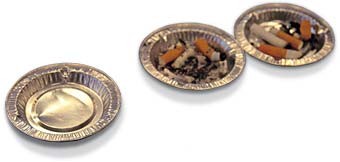 R O N M C D O U G A L L

P R O D U C E R


Ron McDougall's first foray into filmmaking was in his teens. Inspired by the work of Norman McLaren, he produced a short Super 8 animation that included hand-drawn and stop-motion sequences. This experience brought Ron face-to-face with the challenges and frustrations that accompany any film production, even the small ones.

Ron went on to study Fine Arts at York University in Toronto, eventually building a career in graphic design and interactive design. But the lure of the big screen felt during his youth at Saturday matinees and the local drive-in remained with him.

Ron completed the short film Breath in 2001, screening it at the 21st Atlantic Film Festival. In addition to producing the short film Driven, now appearing at this year's Atlantic Film Festival, Ron has two other films in post-production: the short drama Lip Service and a half-hour documentary, Scars & Relics.